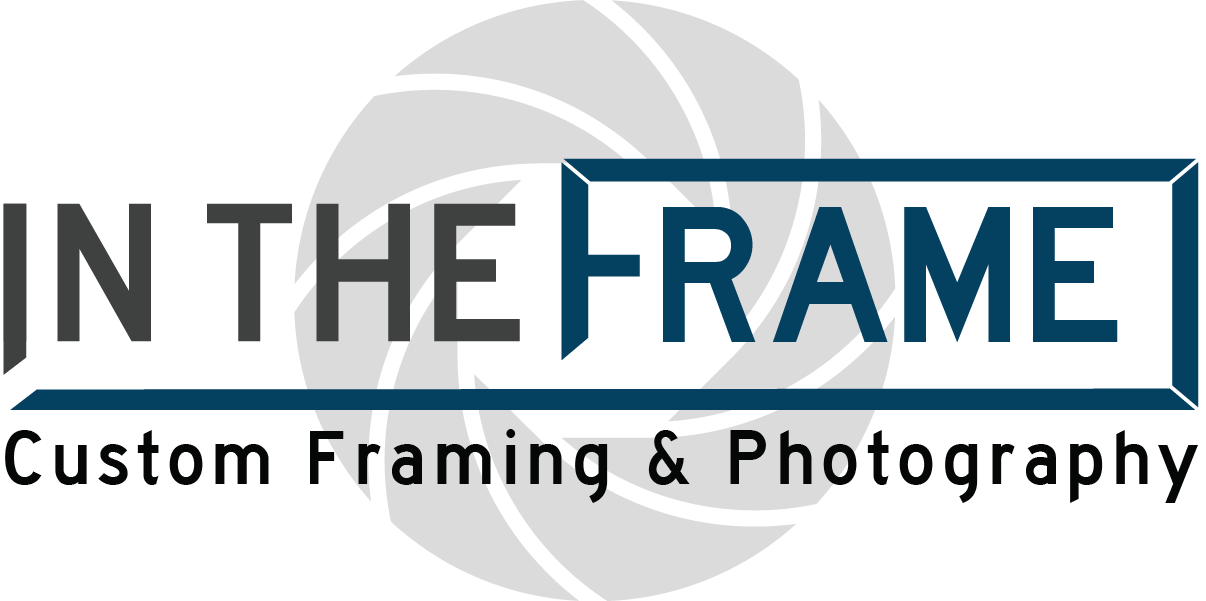 Let us help get your memories out of your drawers, off of your phone, and onto your walls where they can be enjoyed and loved.
Life is better when you surround yourself with the things you love; your greatest moments and memories deserve to be beautifully displayed on your wall, not stuck inside your phone's camera roll or banished to the back of your closet.
Get a FREE Fine Art Print
 At In the Frame Custom Framing and Photography, we're here to help you make sure your most precious memories and memorabilia are ready to display and cherish.  Tell us a little bit about yourself and we'll send you a coupon for a FREE fine art print with your purchase of a custom framing order.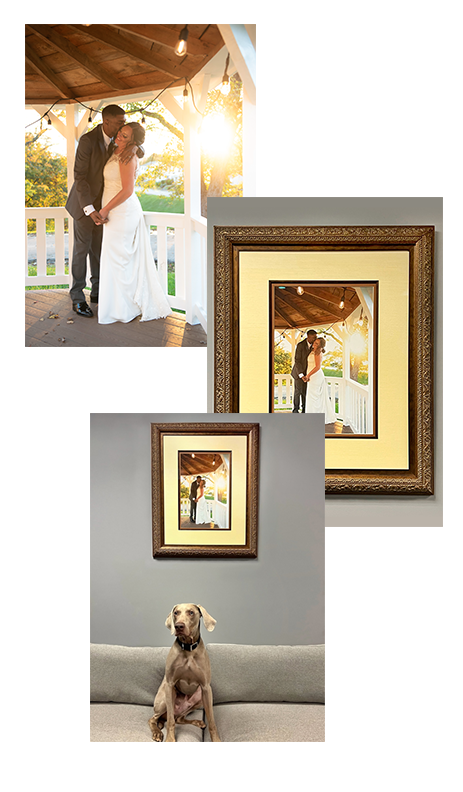 Whether you're looking to capture the moment with a photo session, restore an old family portrait, or get your images printed we have the options you need to get it done!
Family portraits, sports memorabilia, fine art prints, fabric art, painting on canvas, cherished heirlooms… bring in the pieces that mean the most to you and we will help you select the right elements to create a complimentary frame design that highlights your artwork.
Your favorite moments & memories are now preserved and displayed so you can continue to enjoy them.
You can count on us for these services and more.
Contact us to discuss your creative needs.
• Digital Photo Printing and Enlargements
• Photo Restorations
• Custom Framing
• Photography Sessions
• And More

The BEST Frame Shop in Monroeville
The BEST frame shop in Monroeville! Meredith was extremely helpful, knowledgeable and so personable – not to mention has the cutest coworker with 4 legs and a wagging tail. She handled my items with care and kept me updated throughout the entire process. I am so happy with my first frame piece and definitely will work with her again in the future!
— Jennifer Guise
Did a Beautiful Job
Merideth, owner of In The Frame, did a beautiful job framing my vintage movie photo. She has done several other framing projects for me in the past and I have always been very pleased. You can always count on quality and consistency from her.
— Jim Bell
I Would Give Ten Stars If I Could
I can't say enough good things about Merideth and In The Frame. She's framed numerous pieces for me and every one has turned out beautifully. I feel like I'm good at picking out colors to accent the artwork I've bought, but Merideth is able to pick out things that I never would have thought to put together and the end result is always amazing! I would give her ten stars if I could.
— Jennifer Miller
They Look Fabulous
I had four prints left to me by a dear friend. One of the frames was broken. Meredith helped me select new frames sympathetic to the original while making them fresher. They look fabulous. I only wish their original owner could see them now.
— SJ Yates
Quite Pleased With the Final Product
As an amateur artist and photographer, I have come to appreciate the value of the right matting and framing for my artistic work. The staff at "In The Frame" had helpful suggestions and guidance, and I am quite pleased with the final product — which was completed in a timely manner and is now on my walls.
— Louis Chandler
Helped Me Pick the Perfect Frame
The owner helped me pick the perfect frame for a gift cross stitch and it was ready in time for Christmas. She was knowledgeable, prompt, and helped me stay within my budget.
— Kristi Howard